OUR FIRM
Adam L. Barnett, Esquire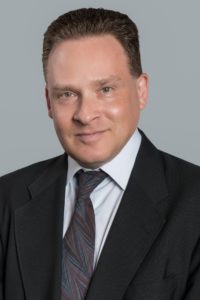 Mr. Barnett currently practices in the areas of Personal Injury (automobile accidents and slip and falls, for example) Social Security Disability, Longshore and Harbor Workers' Compensation Act/Defense Base Act, and Veterans' Disability at the Law Offices of Jason G. Barnett, P.A.
Mr. Barnett previously worked for three years as the Acting Deputy Commissioner and the First Assistant Commissioner for the New York City Department of Consumer Affairs (DCA) during the mayoral administration of Rudolph W. Giuliani. As part of his duties, Mr. Barnett planned the day-to-day operations and activities of the Consumer Services, Legal, Enforcement and Adjudication Divisions, comprising 158 employees with a multi-million dollar annual budget.
Prior to working for the Giuliani Administration, he was Assistant General Counsel and Government Affairs Director to Omega World Travel, Inc., one of the largest travel management companies in the country. At Omega, he drafted and helped negotiate national and international business agreements and assisted the chief operating officer in the day-to-day management of the company. He also represented Omega's interests before elected and non-elected government officials, agencies, and boards.
Mr. Barnett previously served on the staff of former U.S. Representative Stephen J. Solarz as a District Representative and Assistant Press Secretary and later on the majority staff of the U.S. House of Representatives' Government Reform and Oversight Committee, Subcommittee on Government Management. Mr. Barnett worked on an oversight investigation of executive branch travel expenditures.
Mr. Barnett has passed three different state bar examinations, all on the first attempt.  He is licensed in Florida, Massachusetts, and Connecticut.